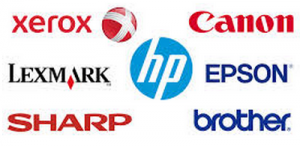 Heritage Technology Solutions is confident that we can help you save on your consumable purchase. In most shopping experiences, what matters most is the quality & price of the product and the customer service experience.
AT Heritage, we make it a point to address both these points to your satisfaction. Be it the quality of products you're looking to purchase, the price, the delivery or the post-sales service, we have it all covered. We offer printer toners/ink for all brands and models from HP laser toner cartridges to Xerox toner cartridges and in all the categories that you demand - be it compatible toner cartridges or OEM cartridges, we have it all here. To name a few of the benefits you receive while shopping with Heritage:
Our range of brands is quite extensive ranging from the small to big brands.
We believe in selling nothing but the best so you will find only the best quality cartridges, whether OEM cartridges or compatible toner cartridges, in our product catalog.
All our compatible cartridges are re manufactured in ISO 9001 Certified Factory to Meet OEM Standards.
We follow a competitive pricing structure that gives our customers the competitive deals for the best products.
Did You Know?
Laser printers contain two consumable parts - the toner cartridge and a drum unit. Brother and Oki laser printers have the toner and the drum unit separate which allows for individual pieces to be replaced as well. The toner in a cartridge is a black powder, a mixture of carbon, polymer and other coloring agents that all work in unison to develop the resultant prints. An electrostatic charged drum unit transfers the toner to the paper which then goes through a fuser that uses heated rollers to complete the printing process.
Want to start saving on your printer consumables? It starts with your phone call, so make it today by calling one of our experienced sales associates at 708.597.5005 or visit our website (www.htspc.net)